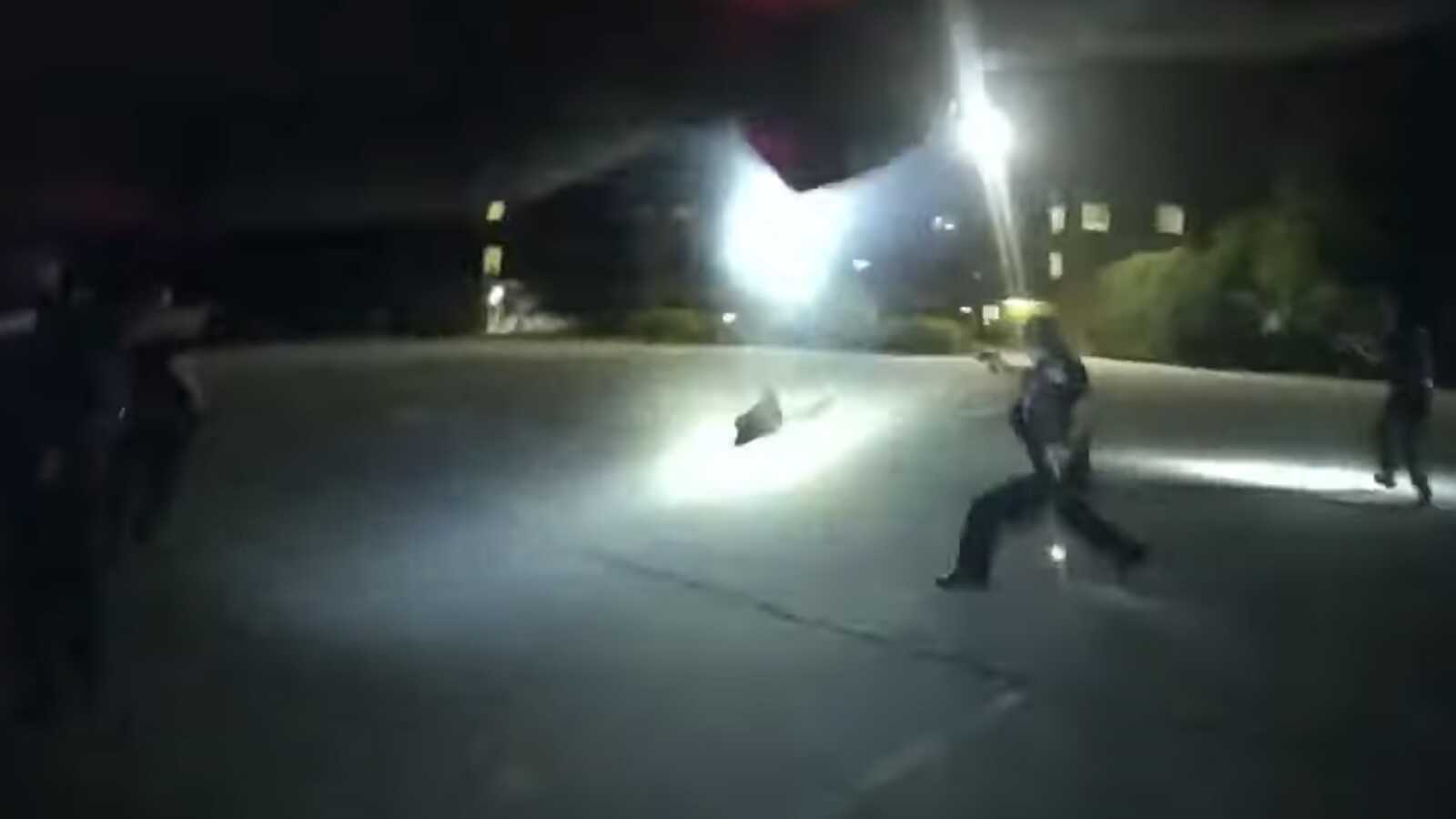 Akron police officers opened fire with a 7 second barrage of dozens of gunshots after chasing down Jayland Walker last week, killing the 25-year old unarmed Black man in a parking lot.
The shooting prompted protests and calls for accountability in the northeastern Ohio city, and on Sunday, city officials released body camera footage from all 13 officers who were on the scene at the shooting, according to WEWS.
Eight officers opened fire, and all eight are on administrative leave pending the completion of the investigation. The medical examiner said Walker had 60 gunshot wounds.
City official adopted a somber tone during Sunday's news conference, with Mayor Daniel Horrigan saying the videos were "heartbreaking."
Police say officers had initiated a traffic stop on Walker's vehicle for a traffic violation and an equipment violation, but the driver refused to stop, leading police on a chase onto Route 8 and then onto city streets. On the ramp onto Route 8, officers reported the sound of a gunshot, and Department of Transportation cameras appeared to show a muzzle flash coming from the car's driver's side.
The videos show a series of still images taken from the body camera footage, including images showing officers unsuccessfully firing tasers as Walker ran, Walker appearing to turn toward the officers just before they open fire, and a handgun, magazine and gold ring investigators said they found in the front seat.
After the still images, the 13 body camera videos play in brutal succession, showing Walker, wearing a ski mask, attempting to get out of the driver's door but being blocked by a police vehicle and then climbing out of the passenger side — with the vehicle still moving. He runs, with officers in pursuit, screaming at him to stop in a stream of expletives. When he reaches the concrete parking lot, the officers open fire and don't stop, even as he's on the ground with his body twitching with each shot — until an officer yells three times for them to stop firing.
Attorneys for Walker's family stressed that Walker may have had a gun in the car, but he was unarmed when he was shot.
"We are done dying like this, in this manner, with this fate," said attorney Paige White. "No one should ever suffer the fate that Jayland Walker did."
For the latest true crime and justice news, subscribe to the 'Crime Stories with Nancy Grace' podcast.
[Featured image: Akron Police Department via Cleveland.com]