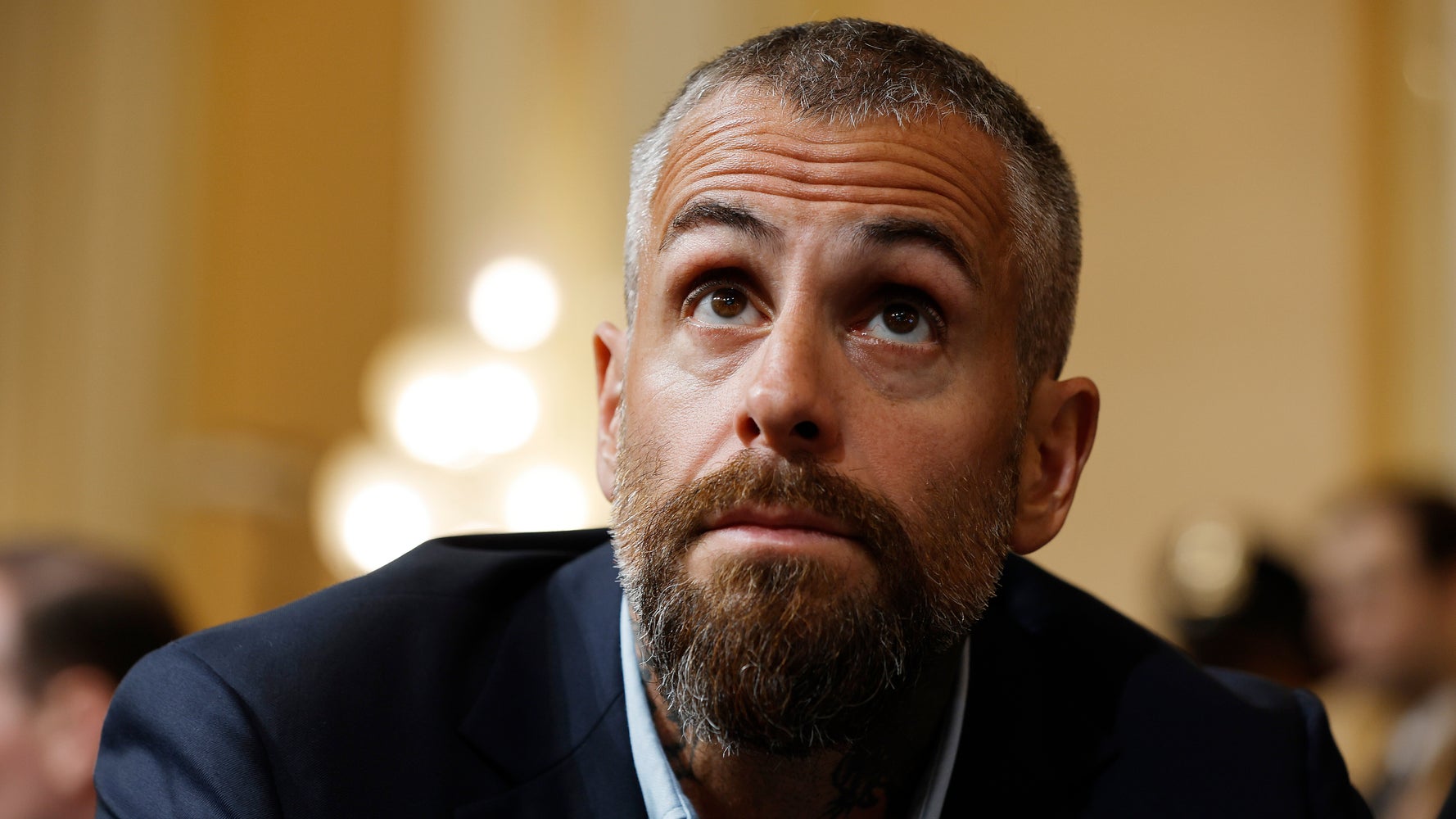 In the early afternoon of Jan. 6, 2021, Sen. Josh Hawley (R-Mo.) flashed a fist pump of encouragement at a growing mob outside the U.S. Capitol. Hours later, in never-before-seen surveillance footage released Thursday, the senator, now looking quite timid, is seen literally running away from the same mob.
"Josh Hawley is a bitch. And he ran like a bitch," the 20-year police veteran told Politico in an interview after the Jan. 6 House select committee hearing where the surveillance footage was shown. "The fist pump, combined with what he did in the immediate aftermath, just shows [his] true character ― or lack thereof."
While witnesses in the hearing erupted in laughter at the clip of Hawley high-tailing it away from his own actions, it was no moment of levity for Fanone.
"Obviously I see the amusement of it and I'm not going to fault people for finding it humorous, but: That pisses me off. That guy's a clown," he said.
"You see the way that these guys perform in public, and then what they are in reality ― you get a lot of that nonsense up here on Capitol Hill with these members of Congress that have become a caricature in the media, but in reality they have no…