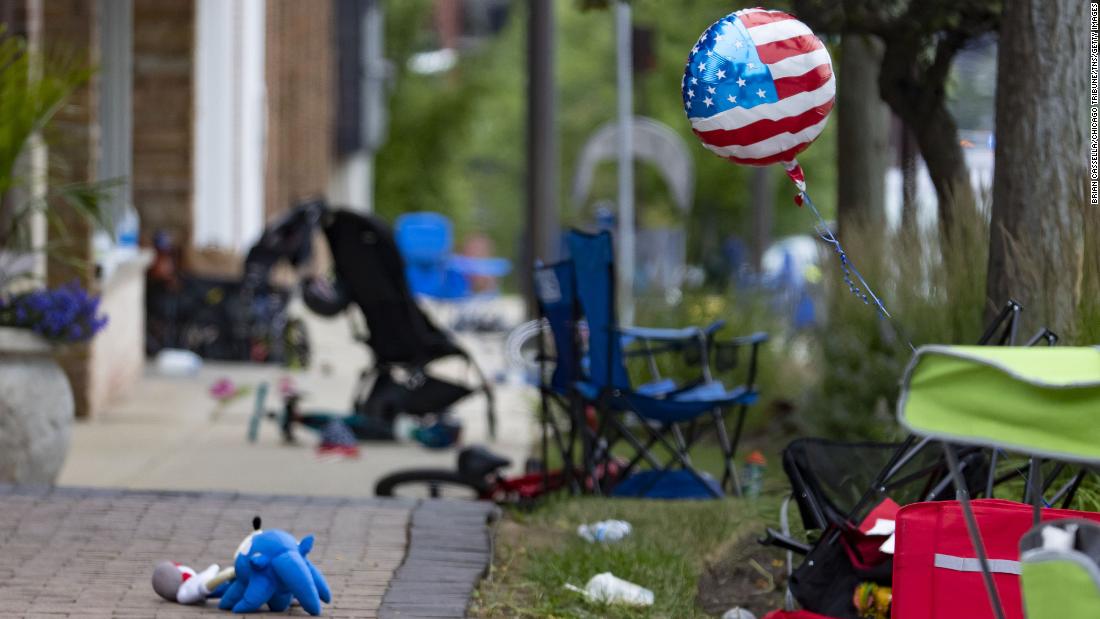 And while another community reels after a shocking mass shooting on the nation's birthday, local officials have begun questioning how the suspect was able to purchase weapons given his previous encounters with law enforcement.
Robert E. Crimo III, 21, faces seven counts of first-degree murder "for the killing spree he has unleashed against our community," Lake County State's Attorney Eric Rinehart said at a news conference Tuesday. A conviction would result in a sentence of life imprisonment without parole, he said.
"These are just the first of many charges that will be filed against Mr. Crimo. I want to emphasize that," Rinehart said, and prosecutors will ask a judge to deny bail.
The suspect, according to authorities, opened fire from a building rooftop in the Chicago suburb of Highland Park as the parade got underway just after 10 a.m. CT on Monday. More than 70 high-velocity rounds were fired by a rifle "similar to an AR-15," according to Lake County Major Crime Task Force spokesperson Chris Covelli, and the gunman then fled the area.
Five of the individuals shot at the parade were pronounced dead at the scene, officials said, and two people hospitalized succumbed to wounds…