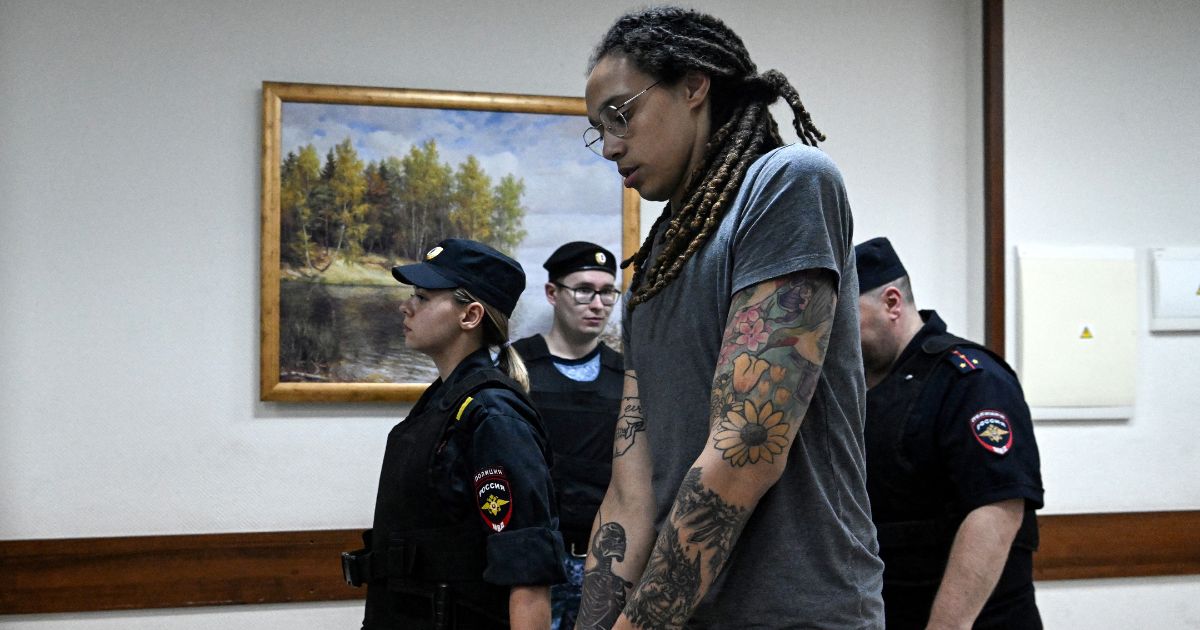 After WNBA player Brittney Griner was sentenced to nine years in a Russian jail, Russia indicated that it is still open to a prisoner swap with the U.S.
Griner was convicted of smuggling drugs into Russia and was sentenced on Thursday.
The verdict came almost six months after Griner was arrested at an airport near Moscow after vape cartridges containing cannabis oil were found in her luggage.
Griner pleaded guilty to the drug charges and said that she had accidentally packed the cannabis.
Following the sentencing, Russian Foreign Minister Sergei Lavrov said that Russian President Vladimir Putin and U.S. President Joe Biden had already agreed to discuss a possible prisoner exchange, Reuters reported.
Trending:
'Shocking Tragedy': Republican Congresswoman and Two Staffers Die in Car Crash
"We are ready to discuss this topic, but within the framework of the channel that was agreed upon by presidents Putin and Biden," he said, according to the outlet.
"If the Americans decide to once again resort to public diplomacy … that is their business and I would even say that it is their problem," Lavrov added.
Secretary of State Antony Blinken also said that the U.S. is…